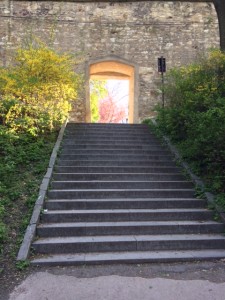 2017, at least for me, was a year of adventure, change and plentiful moments of discomfort. But if I've learned anything on this coasting-climbing-dropping ride of life, it's that being uncomfortable is a necessary component of adventure and change; it's how we know we are alive.
This year, I made a difficult decision to leave my professional comfort zone. I traded my familiar high school English classroom for a job running a reader-writer workshop at two middle schools (teaching 200 sixth graders!) in a brand new position with no curriculum. Shortly before the school year began, I received an email from my alma mater, URI, and was asked to teach a section of WRT 104, a course I'd never taught. Both of these changes coincided with major revisions of my second novel. Thus began a journey of 100% exhilarating-terrifying newness.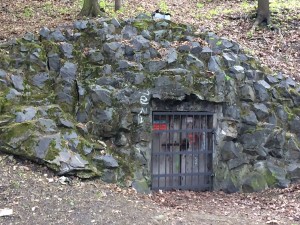 I remember falling asleep in late August, quelling my bubbling anxiety by repeating one phrase:
You got this!
Now, as December comes to a close, I think of all I've learned, the new people I've met, coworkers and students and new friends, and the many challenges I've overcome.
And I feel alive.
So for my 2017 retrospective, I'd like to focus on the other moments in which I left the comfort zone and was left feeling regenerated. In no particular order, I present…
The summer evening when I took a pencil to a blank piece of paper and sketched a 3-dimensional pear. I discovered, under the guidance of excellent teachers Claudia and Meg, and with sharp focus and a ton of patience, I can draw, like, actual pictures.
Wandering aimlessly along the chilly streets of Prague in early spring with my friend Ami, making friends with random strangers, drinking lattes and getting lost on cobblestone streets. Despite my complete lack of sense of direction, I learned my superpower is navigating public transportation, particularly when the signs are not in English. Who knew?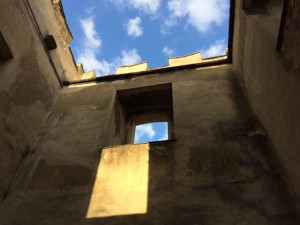 Arriving to the pool in July to take my very first swim lesson, and learning that what I'd been doing for years, a bastardized version of freestyle, is not, in fact, the breaststroke.
Participating in the Art of Charm challenge, (learn more about it here) which helped me face my fears and led me to so many of the positive changes that I made this year.
Publishing my most heart-wrenching, personal piece of writing in Good Housekeeping, and the subsequent outpouring of support from friends, family and so, so many former students. A former colleague even reached out via snail mail after coming upon the article online.
Beginning revisions on my second novel, and thanks to my brilliant editor, Stuart, working hard to improve upon my writing blind spots
Sitting down to a well-deserved breakfast after riding a bicycle for 24-miles over four bridges
Running an exhausting and hot 9-mile race on Block Island, then connecting with good friends over wine and snacks.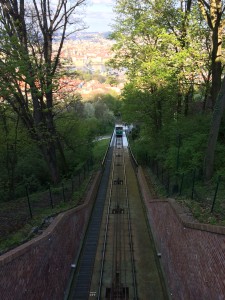 As I look back on 2017, I also look back on the times I felt inspired by the adventures of others; attending my friend Mike's first art show, watching a rough cut of my friend Cory's film, reading Evan's poetry book and Brad's novel. I found inspiration in my college student, Sage, who tackled a personal topic in her memoir assignment with such grace and bravery, and Ming, who overcame many of her insecurities about her English language abilities by the end of the semester. And in my friend Pete, who juggles reaching his dreams of music and poetry with full-time teaching. And all those sweet and sassy sixth graders who brave the halls of middle school every day; can you think of a more uncomfortable situation? And so many others who kept going through tough times this year. Last but not least, I'm inspired by my husband, whose love of music drives him to write, record and spend countless hours learning new recording software.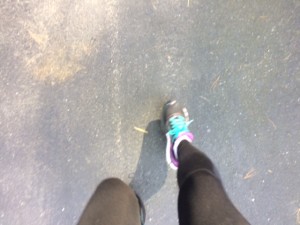 So let's get rolling, 2018! Let's make ourselves uncomfortable. Let's be brave. Let's get lost. Let's be inspired and let's inspire. Let's feel alive.
You got this!